Location:
courtisane
Beatriz Santiago Muñoz screenings
screening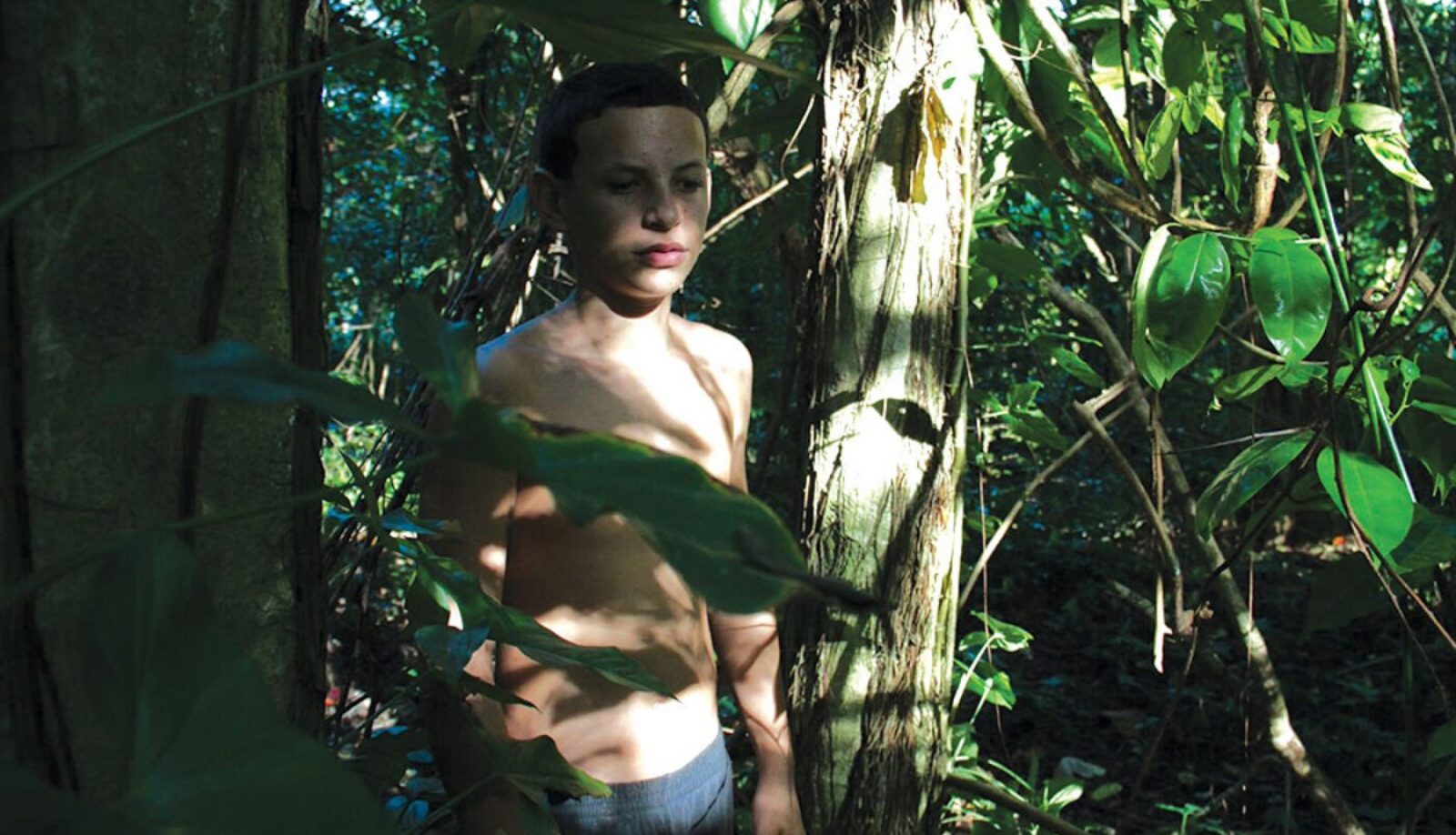 This screening of films and videos by Beatriz Santiago Muñoz at the Courtisane film festival in Gent is organised in dialogue with Oriana, the artist's solo exhibition currently on view at argos. Whereas Oriana consists of a single multi-channel installation that is produced site-specifically for the argos building, this screening focuses on key single-channel works.
The prominent Puerto Rican filmmaker and artist Beatriz Santiago Muñoz's observational style aligns with sensibilities of documentary film while blurring the boundaries between fact and fiction. Santiago Muñoz's work, despite its apparent simplicity, stems from extensive research, observation, and documentation. Collaborating with nonactors while encouraging improvisation, the artist explores notions of artifice, authenticity, and narrative, and how they shape our understanding of history and identity. Within this process, the camera is an instrument of mediation between those in front of and behind the lens. The mutual recognition of each other's presence is thus the starting point for establishing pivotal audiovisual connections, which form the conceptual basis of Santiago Muñoz's work.

This programme is curated by Fernanda Brenner and Niels Van Tomme, organised in collaboration with Courtisane, Gent.

Film programme:
Marché Salomon
Beatriz Santiago Muñoz
2015, PR, HD video, Haitian Kréyol spoken, English subtitles, 16 min
La cabeza mató a todos
Beatriz Santiago Muñoz
2014, PR, HD video, Spanish spoken, English subtitles, 7 min
Gosila
Beatriz Santiago Muñoz
2018, PR, 16mm & HD video transferred to digital, Spanish spoken, English subtitles, 10 min
Otros Usos
Beatriz Santiago Muñoz
2014, PR, 16mm to digital, 7 min
La Cueva Negra
Beatriz Santiago Muñoz
2012, PR, HD video, Spanish spoken, English subtitles, 20 min