03.11.20—10.11.20
— 00:00—00:00
Location: ARGOS website
A River Waits Reply: Beatriz Santiago Muñoz
screening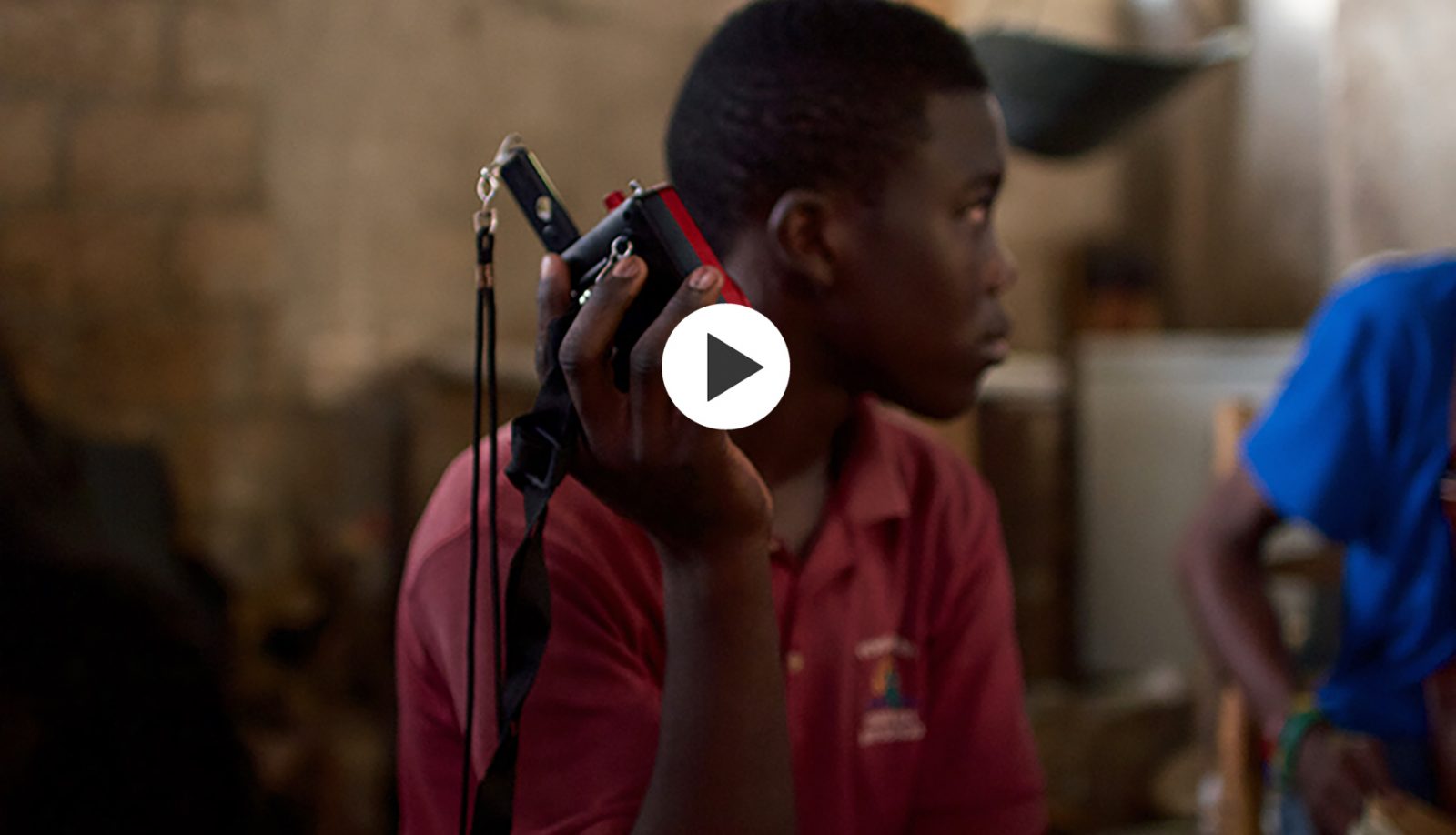 Beatriz Santiago Muñoz, Marché Salomon (2015)
Selected by Pivô:
"Marché Salomon follows the routine of two young workers in a busy Port-au-Prince open-air market, Marché Salomon. The youngsters embark on a conversation about the potential mystical properties of the products sold in the Haitian market while performing their daily tasks as meat vendors. The characters physically interact with objects in search of something else: "The only living things are the flies!", one of them says at some point after waggling a goat's head.

We thought about this work in response to Miguel Calderon's Camaleon because both films depart from specific characters to build social portraits revealing a particular context without recurring to stereotypes. Beatriz's camera, like Miguel Calderon's, moves slowly and deeply investigates their subjects' surroundings and peripheral elements while we hear their stories and digressions. Both films are rich entanglements of places, personalities, history, and time."
Beatriz Santiago Muñoz (San Juan, Puerto Rico, 1972) lives and works in San Juan. https://fabricainutil.com/
A River Waits Reply:

A screening series developed in partnership between seven international arts organizations, A River Waits Reply presents moving-image works from around the world as a poetic reply to this unprecedented year. It is a year that has invited new modes of exchange at a distance, and a long overdue reckoning with deep social and political inequity that calls for new forms of solidarity.

All seven institutions will simultaneously host each video on their websites for the duration of one week, with the series as a whole extending over seven weeks. Each work has been selected by a partner organisation as a response to the videos that preceded it, producing a cascading sequence and a winding river of thought, interpreted through the aesthetic and social values of their respective cultural context.
Collaborators:
Argos, Brussels
Gasworks, London
Kadist, San Francisco & Paris
MOCA Toronto
Museo Tamayo, Mexico City
Para Site, Hong Kong
Pivô, São Paulo
The title of the series is borrowed from a poem by Emily Dickinson.