14.05.17—16.07.17
11:00—18:00
Location: ARGOS vzw , ARGOS vzw
Jan Dietvorst & Roy Villevoye - EVIDENCE
exhibition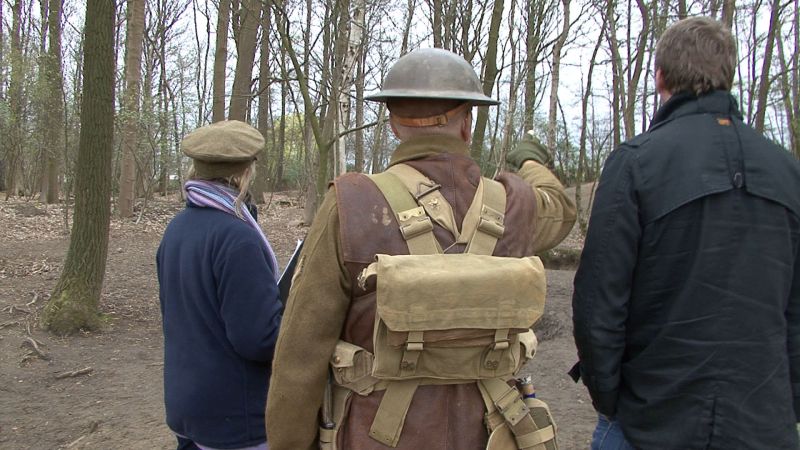 Opening 13.05.2017 // 18:00 - 21:00
For almost twenty years the Dutch artists Jan Dietvorst (b. 1953) and Roy Villevoye (b. 1960) have been exploring issues as diverse as anthropological representation, the conventions of documentary filmmaking and culture as a means of adaptation and re-enactment. Though their videos are frequently considered documentaries, they explicitly distance themselves from the purposeful aspect of the genre.
EVIDENCE, their first major solo exhibition in Belgium, is not so much a retrospective, but tries to look at their work in perspective. Featuring Evidence and Showcase, two newly commissioned works that deepen a process of synthesis and analysis relating to their practices, the exhibition focuses on their audiovisual productions. Mainly two themes are investigated and dissected: the memory of World War I and the encounter with the Asmat people in the Papua province of Indonesia.
AFTER THE BATTLE (2012) condenses three films about World War I (Winter Prayers 2006, The Scrap-Iron Age, 2008, War is Over, 2011) and shows how the culture of remembrance seems a combination of mythomania, entrepreneurship, psychopathology and poetic leanings, while the recent works Voice-Over (2014), The Double (2015) and The New Dress (2016) are at the same time a trilogy of tutorials and a set of personal experiences.
Several videos focusing on the Asmat people fulfill us with feelings of empathy and unease. What these films question, is the stereotypic opposition between 'us' and 'them'. Stories are narrated, but often without any clear progression or goal, except perhaps to shatter the illusion of New Guinea as an untouched, isolated world in itself. Mutual expectations and misunderstandings need not be concealed. After all, this is all about real people, not artistic or ideological constructs.
EVIDENCE is gently supported by Mondriaan Fund.
Argos
Werfstraat 13 rue du Chantier
1000 Brussels
info@argosarts.org
+32 2 229 00 03

Opening hours:
Wednesday to Sunday, 11:00 to 18:00
NEW: Open late night until 21:00 every last Wednesday of the month.
Entrance Tickets:
6 € Individual visitor
4 € Students, seniors (+60), unemployed
1,25€ Ticket Article 27
0 € -18, teacher, ICOM card members, press, IKT members, SUBBACULTCHA members

NB: The entrance ticket is a personal pass that gives you unlimited access to the exhibition.