05.05.22—01.06.22
Locatie: argos website
argos tv39: Waiting Working Hours
screening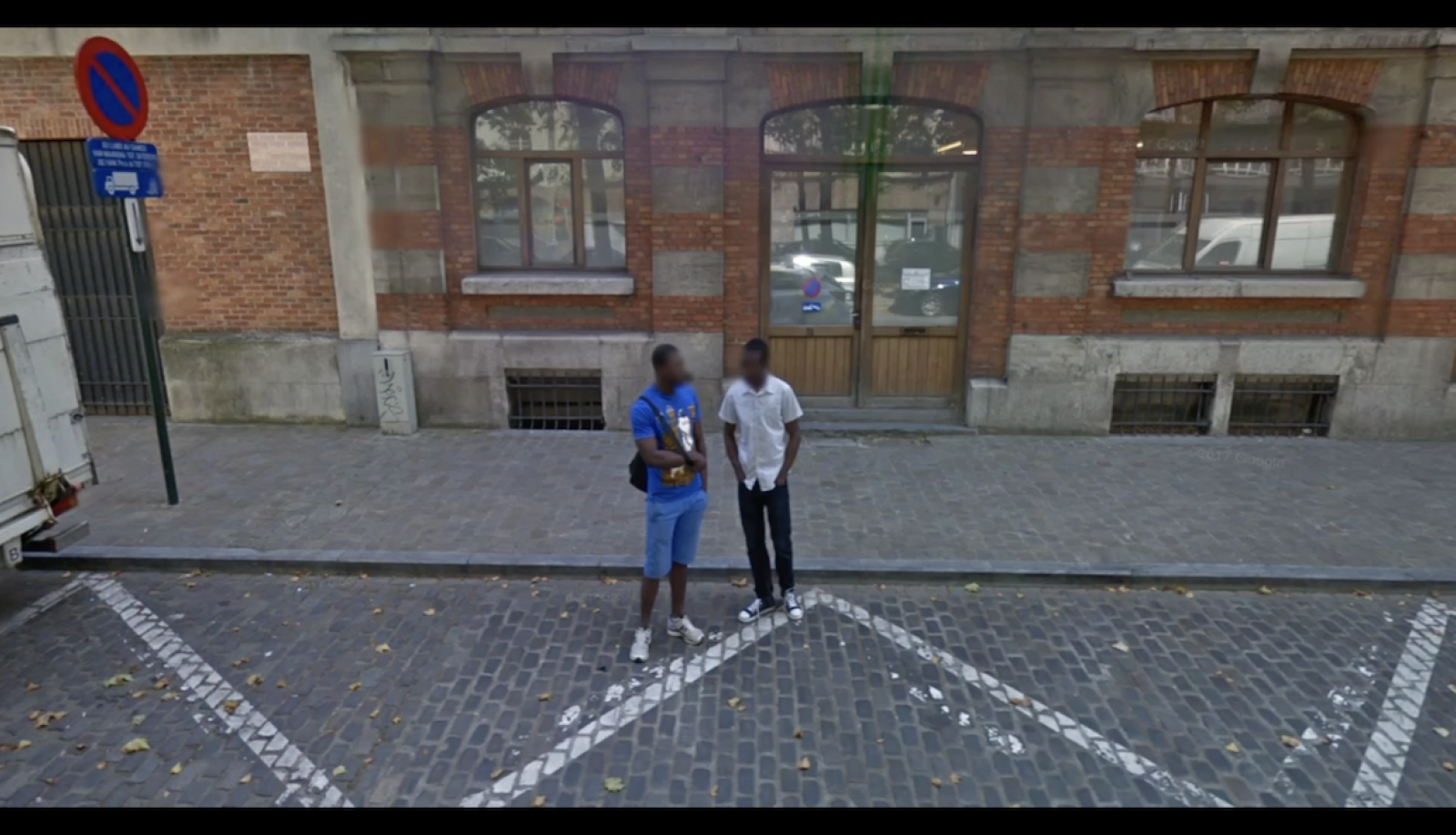 argos tv brengt oude en nieuwe werken uit de collectie naar je thuisscherm. Elke eerste donderdag van de maand wordt er een film beschikbaar gesteld op onze website, een maand lang, en helemaal gratis.
De geselecteerde film wordt gelijktijdig vertoond in een vitrine aan de Koopliedenstraat 62 (naast de ingang van rile*).
Ben De Raes, Waiting Working Hours (2019)

On a street in Brussels, day labourers are looking for a job. Gathered in small groups, they wait for hours, hoping for someone to pick them up. The 'lucky' few are dropped off at a construction site or field but employers pay meagre salaries and access to social security services is not guaranteed.
In Waiting Working Hours, the voices of the workers are mixed with Google Street View images. Their testimonies, in a multitude of languages, are pieced together to create a dialogue about labour, economics and life. Based on the insights of the workers, De Raes examines their current situation, their thoughts on labour and their dreams for the future.