05.05.22—01.06.22
Lieu: argos website
argos tv39: Waiting Working Hours
projection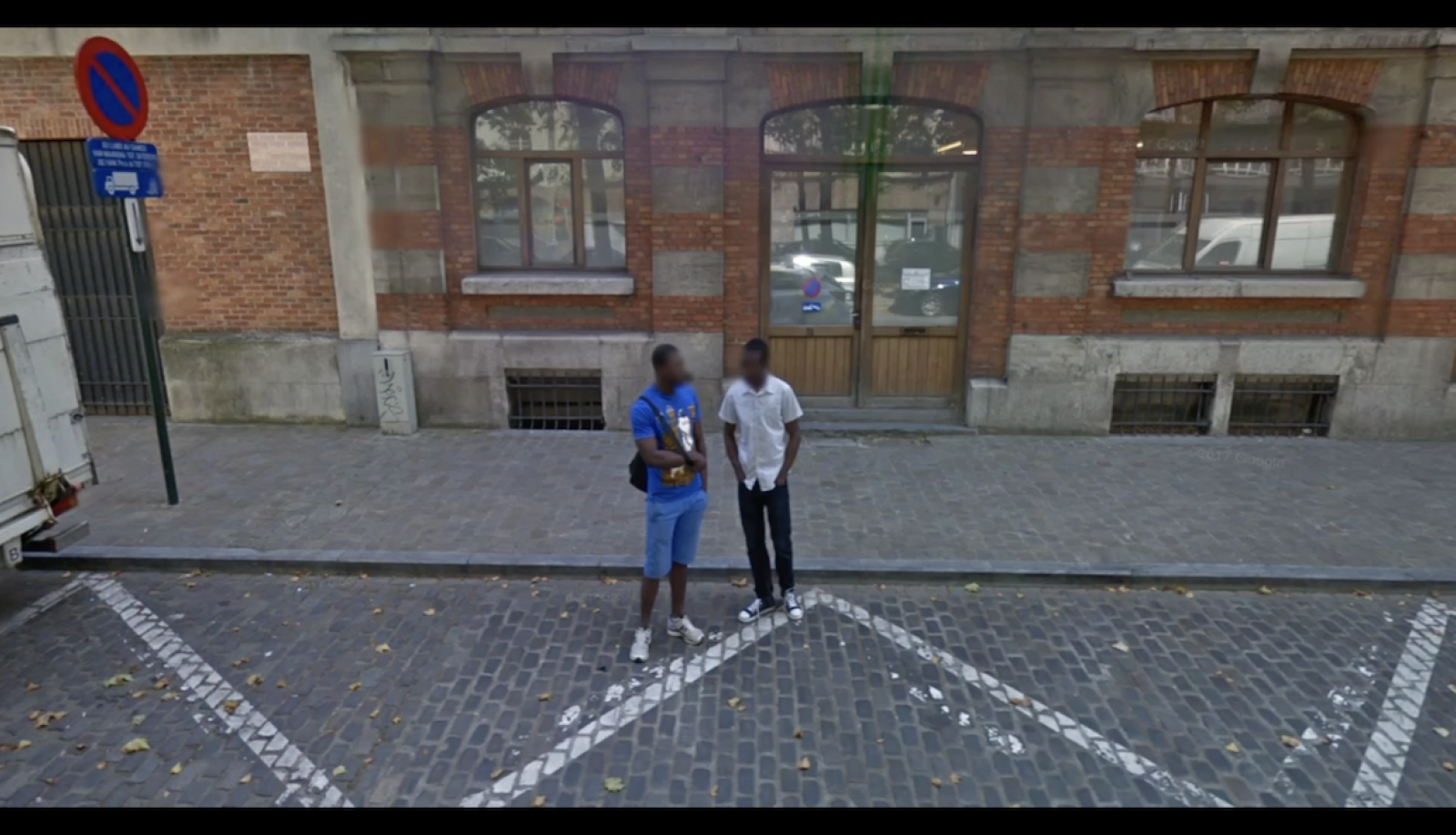 argos tv vous permet d'accéder aux œuvres anciennes et nouvelles de la collection sur votre écran personnel. Chaque premier jeudi du mois, un film sera mis à disposition sur notre site web gratuitement et pendant un mois.

Le film sélectionné est diffusé simultanément sur une vitrine à Koopliedenstraat 62 Rue des Commerçants (à côté de l'entrée du rile*).
Ben De Raes, Waiting Working Hours (2019)

On a street in Brussels, day labourers are looking for a job. Gathered in small groups, they wait for hours, hoping for someone to pick them up. The 'lucky' few are dropped off at a construction site or field but employers pay meagre salaries and access to social security services is not guaranteed.
In Waiting Working Hours, the voices of the workers are mixed with Google Street View images. Their testimonies, in a multitude of languages, are pieced together to create a dialogue about labour, economics and life. Based on the insights of the workers, De Raes examines their current situation, their thoughts on labour and their dreams for the future.