découvrez nos collections sur l'annex(e)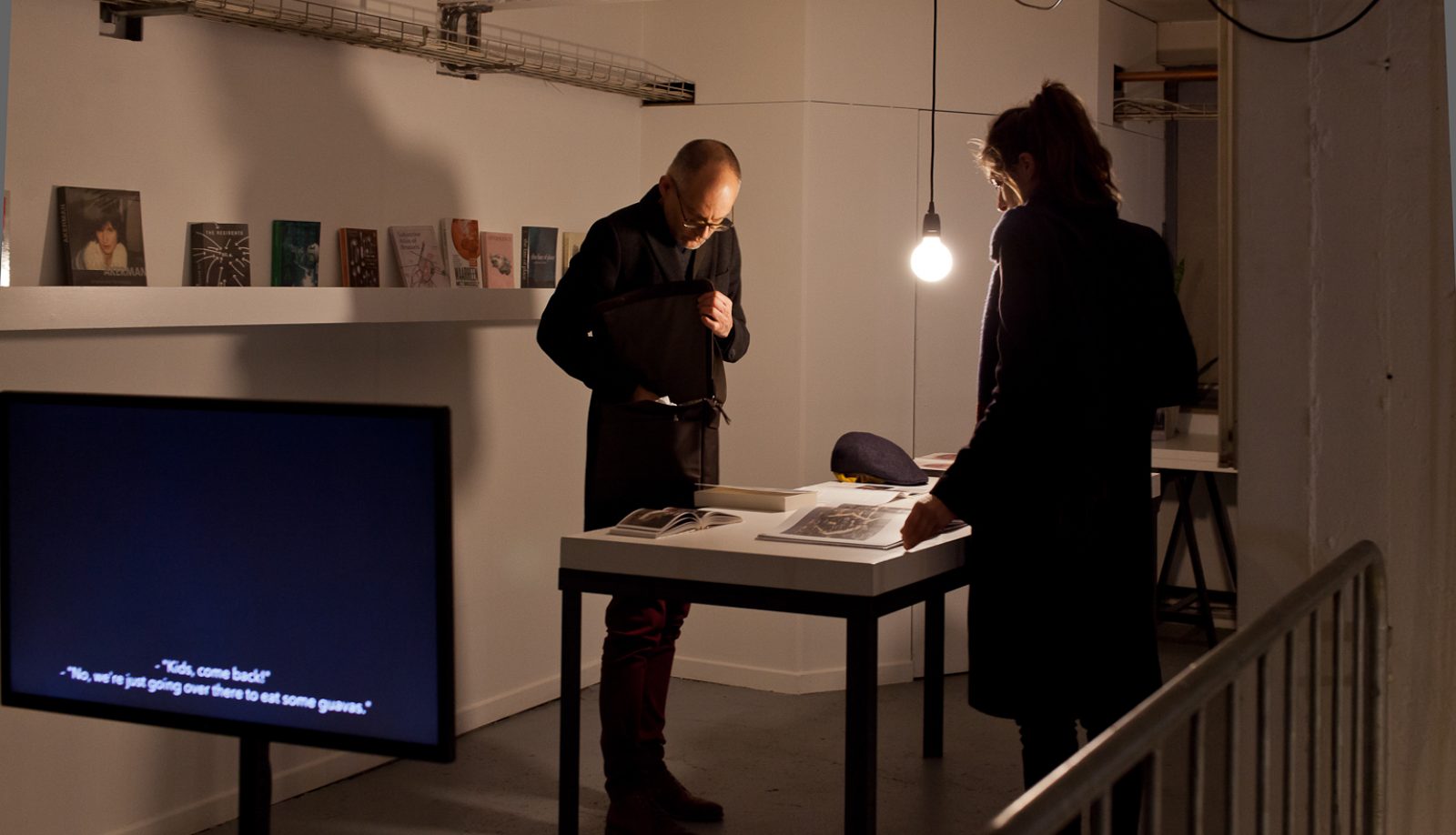 Did you know that we made a computer available in our annex(e) to consult the films of our collection? Researchers, students and all are welcome to browse our film catalogue when there is an exhibition on view and during opening hours.
The annex(e) is also an entry point to our library. The selection of books presented there aims to deepen the experience of visiting our exhibitions. Building on the ideas and thoughts at the heart of exhibitions, the book titles contextualise both the artists and their work.
The books are part of the argos library which will reopen to the public at the end of 2023. Our collection contains over 4000 publications on audiovisuals arts, ranging from festival catalogues and artist monographs to theoretical volumes and essays reflecting on audiovisual culture from a wide range of critical perspectives.