19.02.20—29.02.20
Lieu: ARGOS
media annex(e): Ben De Raes
projection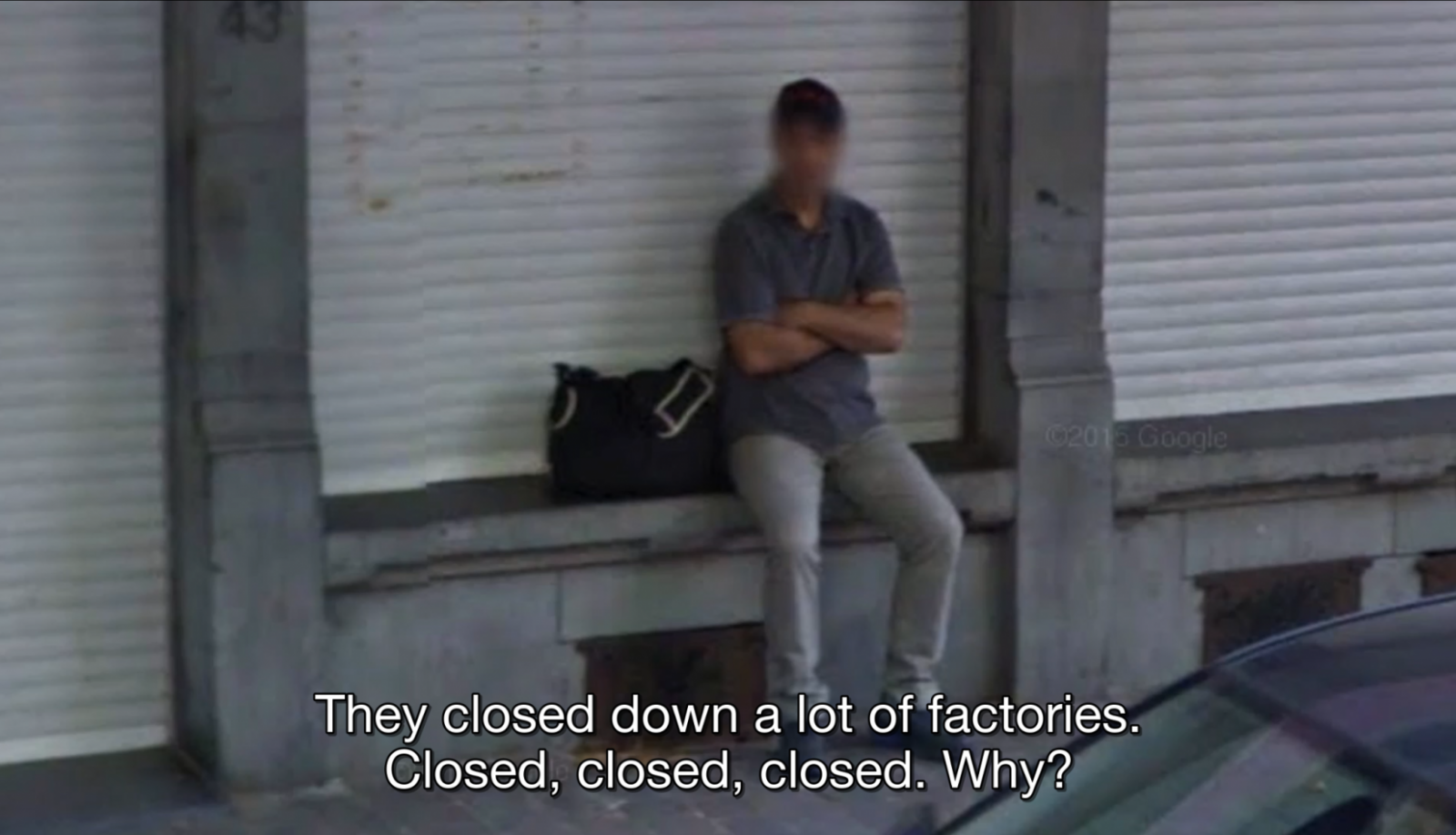 La media annex(e), située au-dessus de notre hall d'entrée, rend visible nos activités de distribution, de collection et de recherche à travers des documents, des artefacts et des films.
Vous pouvez actuellement visionner le film suivant:
Ben De Raes, Waiting Working Hours (2019)
On a street in Brussels, day labourers are looking for a job. Gathered in small groups, they wait for hours, hoping for someone to pick them up. The 'lucky' few are dropped off at a construction site or field but employers pay meagre salaries and social security is not on the table.
In Waiting Working Hours, the voices of the workers are mixed with Google Street View images. Their testimonies, in a multitude of languages, are pieced together to create a dialogue about labour, economics and life. Based on the insights of the workers, De Raes examines their current situation, their thoughts on labour and their dreams for the future.
Envie d'en savoir plus sur la collection d'ARGOS?

Alors n'hésitez pas à parcourir notre catalogue complet sur l'ordinateur de la médiathèque.