25.04.22—29.04.22
Lieu: argos & RITCS
A LISTENING WEEK
annonce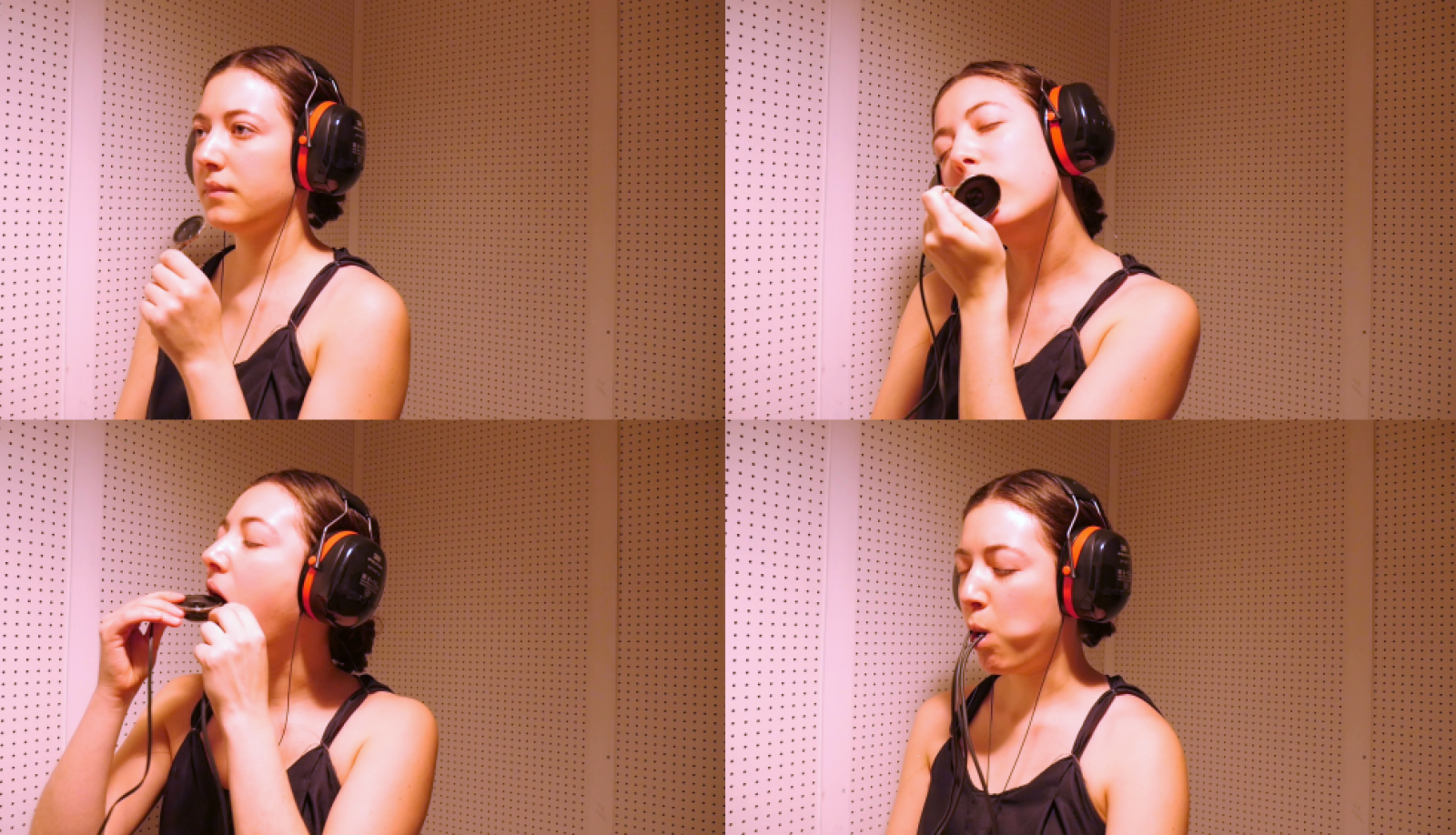 Is listening always a listening to the other? Do we give voice by listening to the other? Do we together - as acoustic bodies - create a common space that we fill with sound? A space where we find ways to relate to one and other?
How does sound make those relationalities possible? How do we use acoustics to shape the attention this requires? Is it an act of caring in which we continuously search for attunement? In which we (re)orient ourselves in order to interact with the other?
A Listening Week will focus on the relationship(s) between 'voicing', 'listening' and 'attunement' and how these concepts relate to issues of 'agency', 'social engagement' and 'accoustic justice'.
In the opening lecture Brandon LaBelle will pose the question of acoustics as a critical and creative framework. In particular, acoustics will be underscored not only as a property of space, nor as a specialized knowledge, but equally as a social and political issue.
In a second lecture and talk Budhaditya Chattopadhyay discusses how hyper-listening and co-listening together underscore emancipatory acts of listening towards generating an acoustic solidarity to provide solace, care and empathy in times of turmoil and crises.
In 'Eating Voices', an atelier by Mariana Caravalho, participants will experiment with different embodied listening proposals as an exploration or hunger for voices. It searches for the the limits between bodies and relations between I/O – "I" and the "Other", "Inside" and "Outside", "Input" and "Output".
With the atelier 'Sonic Mediations' Myriam Van Imschoot will elaborate on her practice that honors the available resources present in groups for collective listening, sounding and voicing. In order to enhance listening and voice work participants will develop scores as vistas into their own mediations.
A LISTENING WEEK is an initiative of Social Recordings / Ernst Maréchal, RITCS School of Arts & VUB in collaboration with ARGOS - centre for audiovisual arts and Brussels Arts Platform.