05.01.23—02.02.23
— 12:00
Lieu: argos website
argos tv47: Gernot Wieland
projection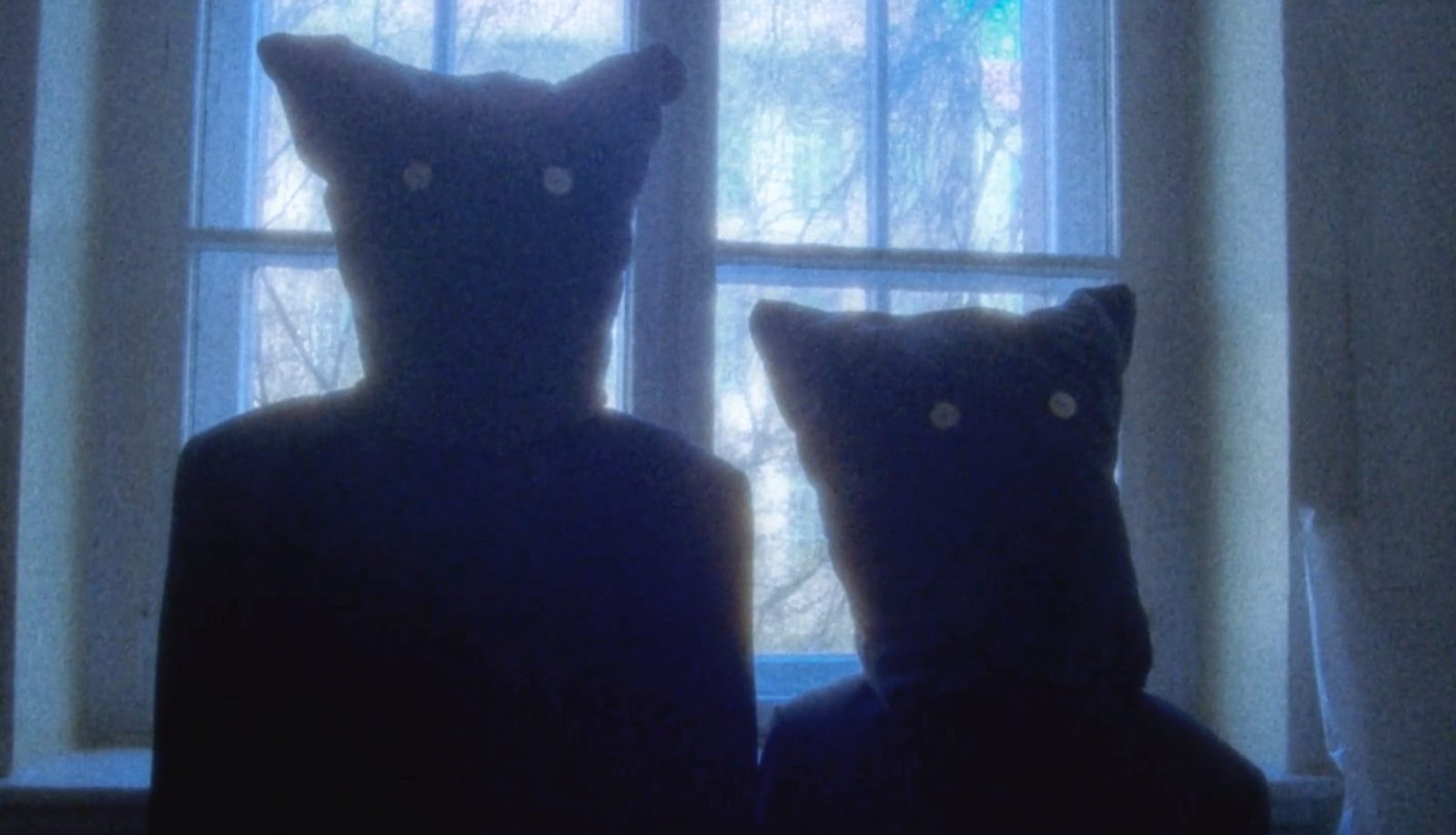 argos tv vous permet d'accéder aux œuvres anciennes et nouvelles de la collection sur votre écran personnel. Chaque premier jeudi du mois, un film sera mis à disposition sur notre site web gratuitement et pendant un mois.

Le film sélectionné est diffusé simultanément sur une vitrine à Koopliedenstraat 62 Rue des Commerçants (à côté de l'entrée du rile*).

Gernot Wieland, Bird in Italian is Uccello (2021)
Gernot Wieland's new film, Bird in Italian is Uccello (2021), furthers his interest in psychological states and the constitution of belonging in different social contexts. Drawing upon Daphne du Maurier's short story The Birds, and its subsequent cinematic adaptation, Bird in Italian is Uccello (re)enacts a theatrical production of the horror-thriller. Working specifically with an account of a never performed theater production of Maurier's story - one that was meant to be staged at a psychiatric hospital in northern Italy – Wieland's film inverts the original script's roles: human characters become birds and the bird protagonists become humans. Deploying Slavoj Zizek's notion of the 'real,' this role reversal not only shakes up ideas of reality, but through Wieland, becomes a way to connect socio-political fear to the migration of birds; conflating social psychology and nature to explore notions of power in turn.
Using his particular filmic sensibility, Wieland combines soft grain video, clay animation, potato prints and drawing to picture an absurd rumination. By framing the socio-political as naturally theatrical Wieland refracts back at us, his audience, the possibility that politics is nothing more than a circular play. In this way, Bird in Italian is Uccello acts as a cathartic release, one where the possibility to think of a place not yet profoundly disturbs fixed narratives around social belonging, psychological and political power.
Toby Upson, 2021
Coproduced by Phileas, Vienna and Fluentum, Berlin. Commissioned by 3rd BIENALSUR, Buenos Aires