02.04.21—07.05.21
— 09:00—09:00
Lieu: ARGOS website
ARGOS TV27: Marie Voignier
projection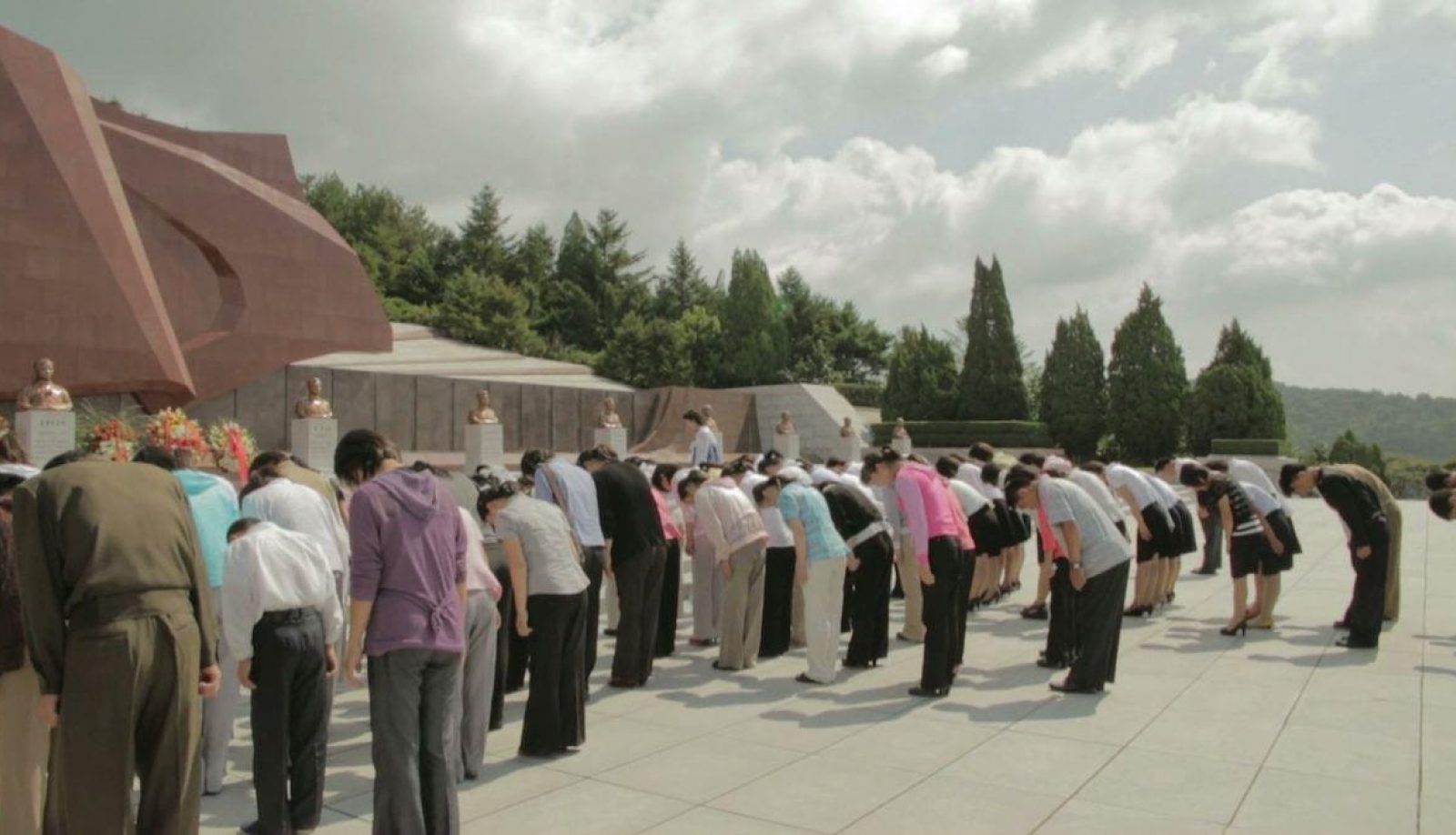 ARGOS TV vous permet d'accéder aux œuvres anciennes et nouvelles de la collection sur votre ordinateur personnel, tabelette ou smartphone. Chaque premier vendredi du mois, un film sera mis à disposition sur notre site web, pendant un mois gratuitement.

Marie Voignier, International Tourism (2014)
How does a dictatorship exhibit itself to the tourists visiting it? What kind of narration, actors, and staging does it summon? International Tourism has been shot as a recording of a show on the scale of a whole country, North Korea. Museums, painters' studios, cinema production houses, or a chemical factory are presented to us by North Korean guides whose voices we never hear—for the film has been completely dubbed in at the editing stage in order to create anew a sonorous universe completely disconnected from the official discourses: all sounds have been rerecorded in order to restore the density of spaces, the murmur of tourists, the gestures of the guides, with the exception of the voices. The guides do speak, but we never hear them, and paradoxically, this muteness reveals in a better, enfolded way the coercion of the regime on the spaces and the bodies. The journey is interspersed with title cards, in which we learn that the President himself is concerned with every detail, that painting seems to replace photography, that all movies are overdubbed for fear of any excess.

The film questions the way the nation fabricates its images, between politics, mythology and imagination. Amidst this confrontation between the images of power and the gaze of tourists, we perceive the silent choreography of the touristic guides—those rigid but gracious actors of a country in perpetual self-representation.