Super 8 project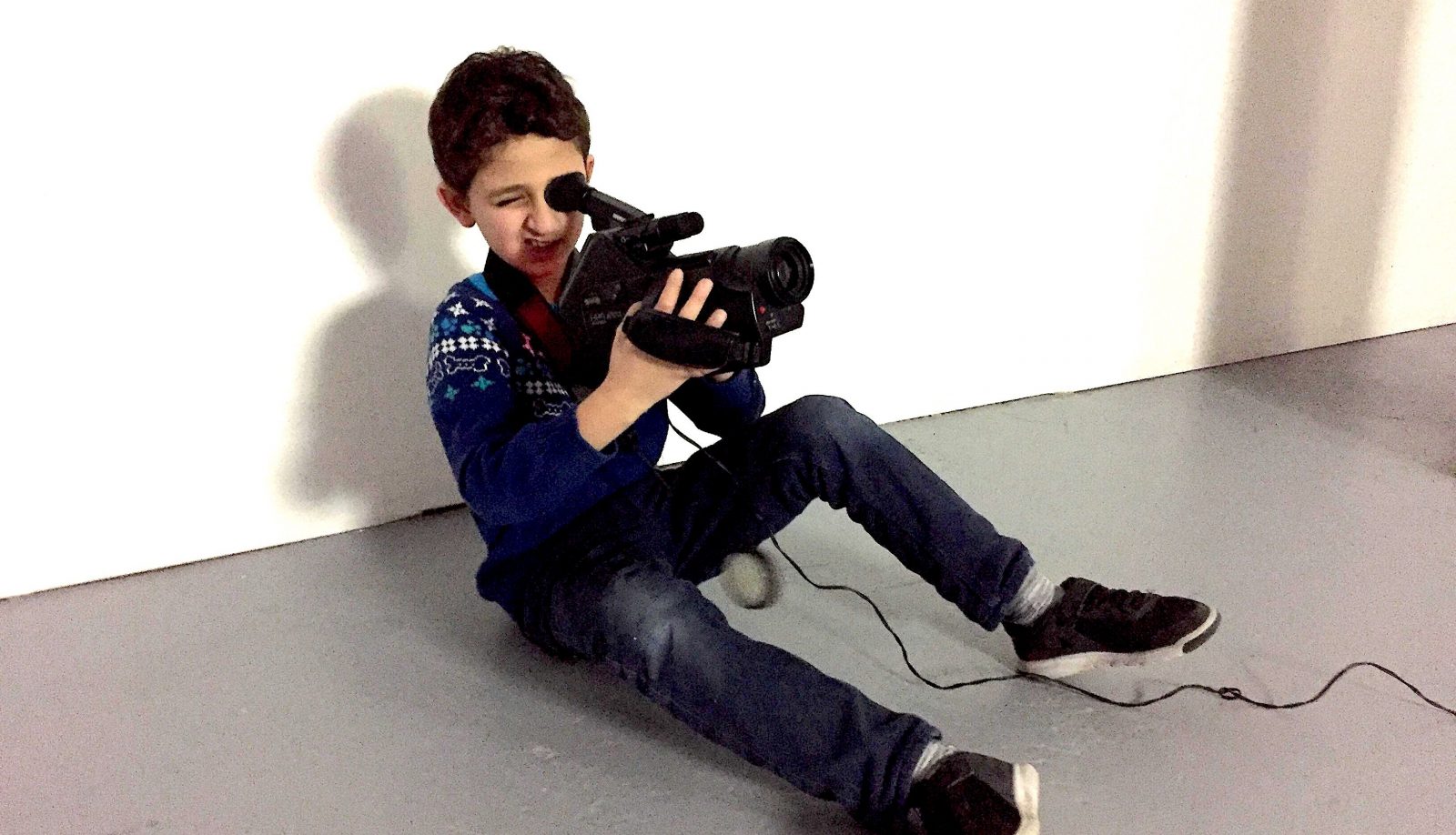 𝓪𝓻𝓰𝓸𝓼' Super 8 Project is a slowly unfolding socio-artistic programme situated in Brussels. Together with our neighbours, we explore a single theme over a long period of time: the audiovisual memory of our neighbourhood, which is the historic 'Les Quais' district in and around the former port of Brussels.

The Super 8 Project started in 2017 with five children ─ Rachel, Chahid, Hassan, Noah and Sophia ─ who made a film on the history of the area with a super 8 camera. In this film, the children traced the former canals that previously flowed through our neighbourhood, from the Quai du Commerce to the Quai aux Foins.
Following this first stage of the project, we discovered, together with our neighbours, the audiovisual heritage kept in the homes surrounding argos. This includes documents, recordings, films, cassettes, and many other analog formats, whose existence has often been forgotten.
We subsequently organised regular meetings at ⓐⓡⓖⓞⓢ around the old and recent history of our district. This resulted in audiovisual workshops, screenings and events that slowly yet decidedly started to uncover the neighbourhood's rich audiovisual heritage.
Currently, a̷r̷g̷o̷s̷ , together with a growing group of neighbours, collaborates on La Nuit Super 8 Nacht, a multi-year artistic programme for all ages. This vivid, annually returning event is open to all lovers of audiovisual culture and Brussels, curious to discover underexplored facets of one of Europe's most diverse cities.
The Super 8 Project is multilingual. Rooted in our neighbourhood, it is realised through multifaceted partnerships with Brussels-based social, cultural, and artistic organisations.
Who are the participants in the Super 8 Project thus far?
2018: Rachel, Shahid, Hassan, Noah and Sophia with the film A Super 8 Trip
2019: Chicago Jeugdhuis, Maison des enfants Les Moussaillons, Cinémathèque de la Fédération Wallonie-Bruxelles, vzw Femma les Mam's de l'espoir, asbl Habitat et Rénovation with La nuit super 8 nacht
2019: Ibrahim, Hamza, Fatou, Sana, Mohammed, Zacharia, Lilya, Aiko with the film La danse des Quais
Contact Maryam at maryam@argosarts.org or +32 (0)2 229 00 03 for more information.