Odisee PKV Students work with ARGOS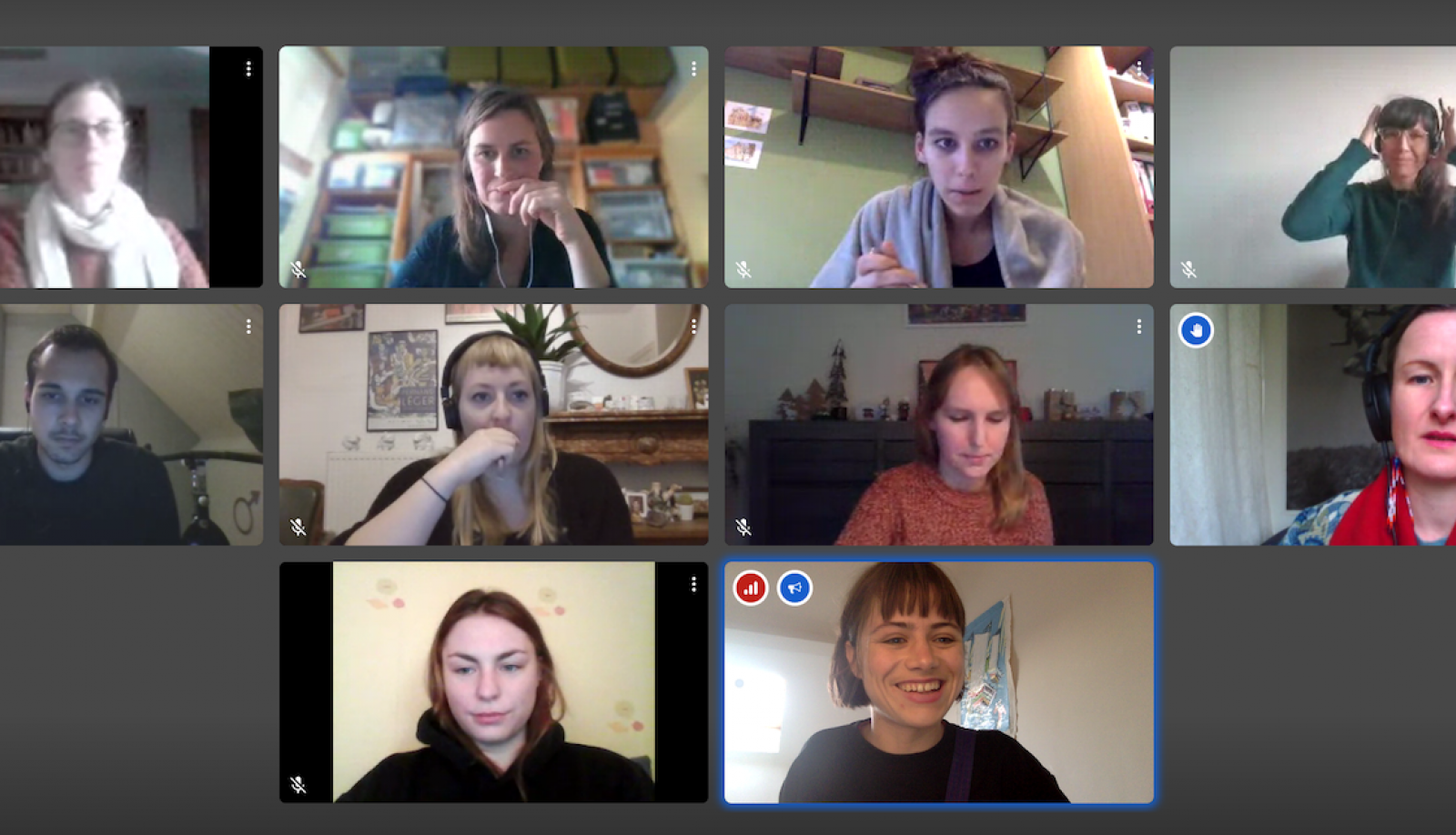 Project Kunstvakken builds a bridge between schools and the cultural sector. It is a broad education programme training students to be both teachers and/or educational employees for a museum. ARGOS has been collaborating with the final year students of Odisee for their art education course.
The students create an alternative and interactive tour based on our Tony Cokes exhibition.
They do this by exploring the exhibition, and by delving into the life and oeuvre of the artist. In this way each student researches one work or part of the exhibition. In doing so, they try to grasp the artist's intention, but also their own interpretations of the work. On this basis they start creating a participatory activity for a specific target group.
Because of our current covid-reality, the students are put to the test even more: everything is executed with the help of the internet. A YouTube video, a live tour or workshop... Their audience is online and the assignment will also be framed online.
Are you an art teacher or university professor and interested in working with ARGOS? We offer different modules and custom collaborations. Contact info@argosarts.org or +32 (0)2 229 00 03 for more information.