Guided tours, workshops and screenings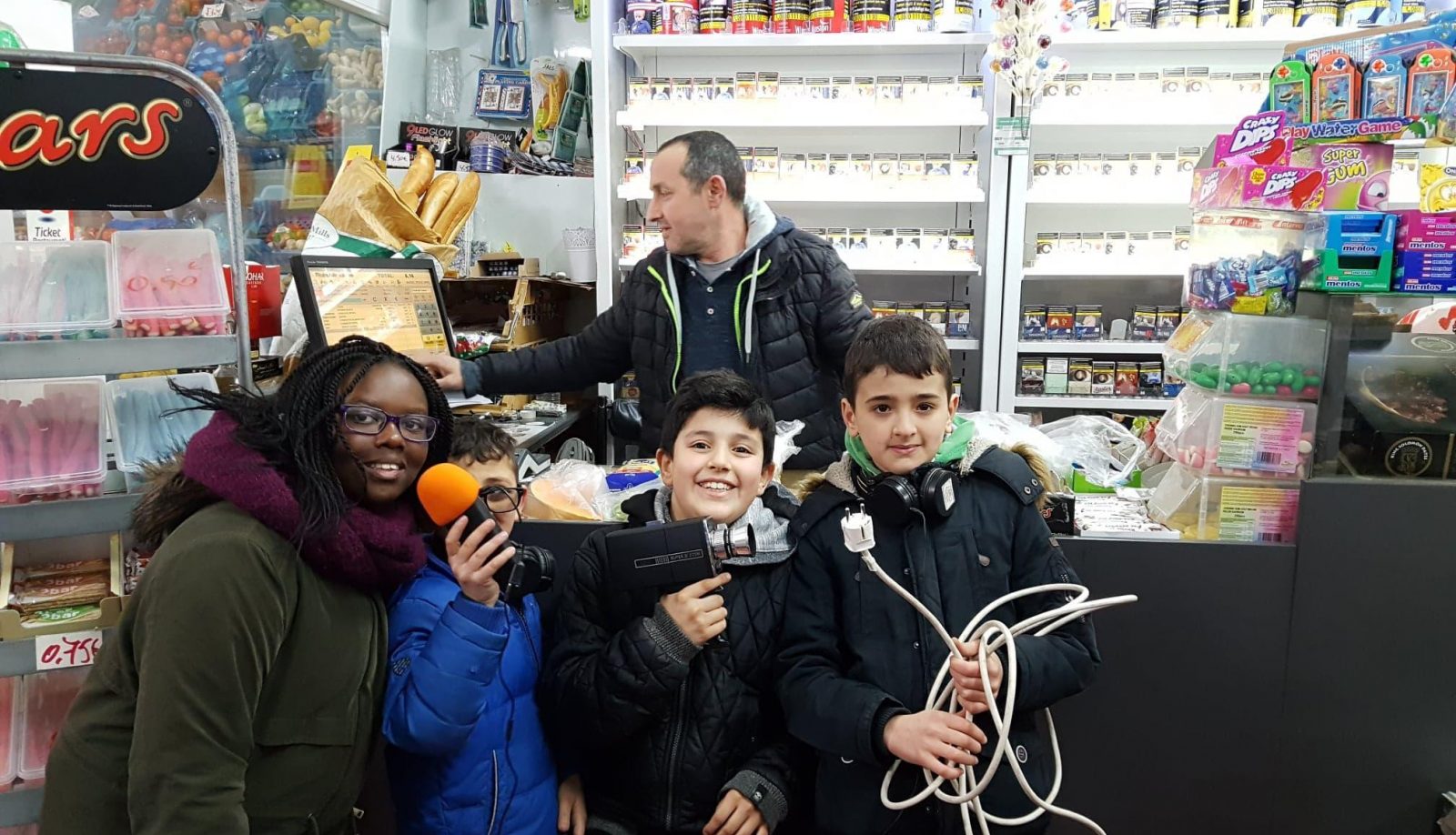 Groups and organisations
ARGOS offers guided tours for groups curious to discover our organisation and exhibition programme.
Do you work at an organisation?
Feel free to make an appointment and discover ARGOS. You can schedule a meeting with a member of our team to discuss and imagine an ideal visit for your organisation. Our unique collection of artist films and videos offers many themes to be explored through screenings, workshops, and discussions, which we tweak to your organisation's interests and needs.
Contact info@argosarts.org or +32 (0)2 229 00 03 for more information.
Practical:
You will find all information about pricing here.
ARGOS partners with Article 27 and Paspartoe.
Art schools and higher education
ARGOS supports the research projects of university students and young artists interested in the field of audiovisual arts. We offer many resources, not only through our Media Library, but also through talks, seminars, and master classes in which artists, curators, students, and researchers meet.
Are you a student?
Our Media Library offers an ideal environment to study and do research. You can watch the 5000+ films from our collection and consult more than 4000 books, art magazines, and documents related to audiovisual culture.
Additionally, our student admission ticket (3 euros) gives repeated access to all exhibitions throughout a particular exhibition period.
Are you an art school teacher or university professor?
ARGOS offers different types of visits for your group of students:
Contact info@argosarts.org or +32 (0)2 229 00 03 for more information.
Visits of our archive and media library
Thematic screenings of films from our collection
Meetings with the artist(s) or curator(s) of our exhibitions (upon request)
Workshops with artists (upon request, if available)
Primary and secondary schools
Are you a teacher or a youth worker?
ARGOS offers various programmes for children and young adolescents. We design visits, screenings and workshops to encourage an interest in the rich world of audiovisual arts.
Through these programmes, ARGOS invites young people to consider film and video as fully fledged art forms prioritising critical and poetic expression. We aim to stimulate imagination and wonder, to cultivate a critical apprehension, and to unconditionally support the oftentimes unusual points of view explored through the artistic practices we engage.
Contact info@argosarts.org or +32 (0)2 229 00 03 for more information.

Projects and partnerships with schools:
We work in partnership with schools across the city to provide students and teachers opportunities to creatively engage with ARGOS and to work with our team.
Children and families
ARGOS welcomes children and families!
Our programme of activities for the youngest is currently growing, so don't hesitate to contact us if you would like to stay informed. Please check our website for future events.
Contact info@argosarts.org or +32 (0)2 229 00 03 for more information.