Des curateurs invites pour la distribution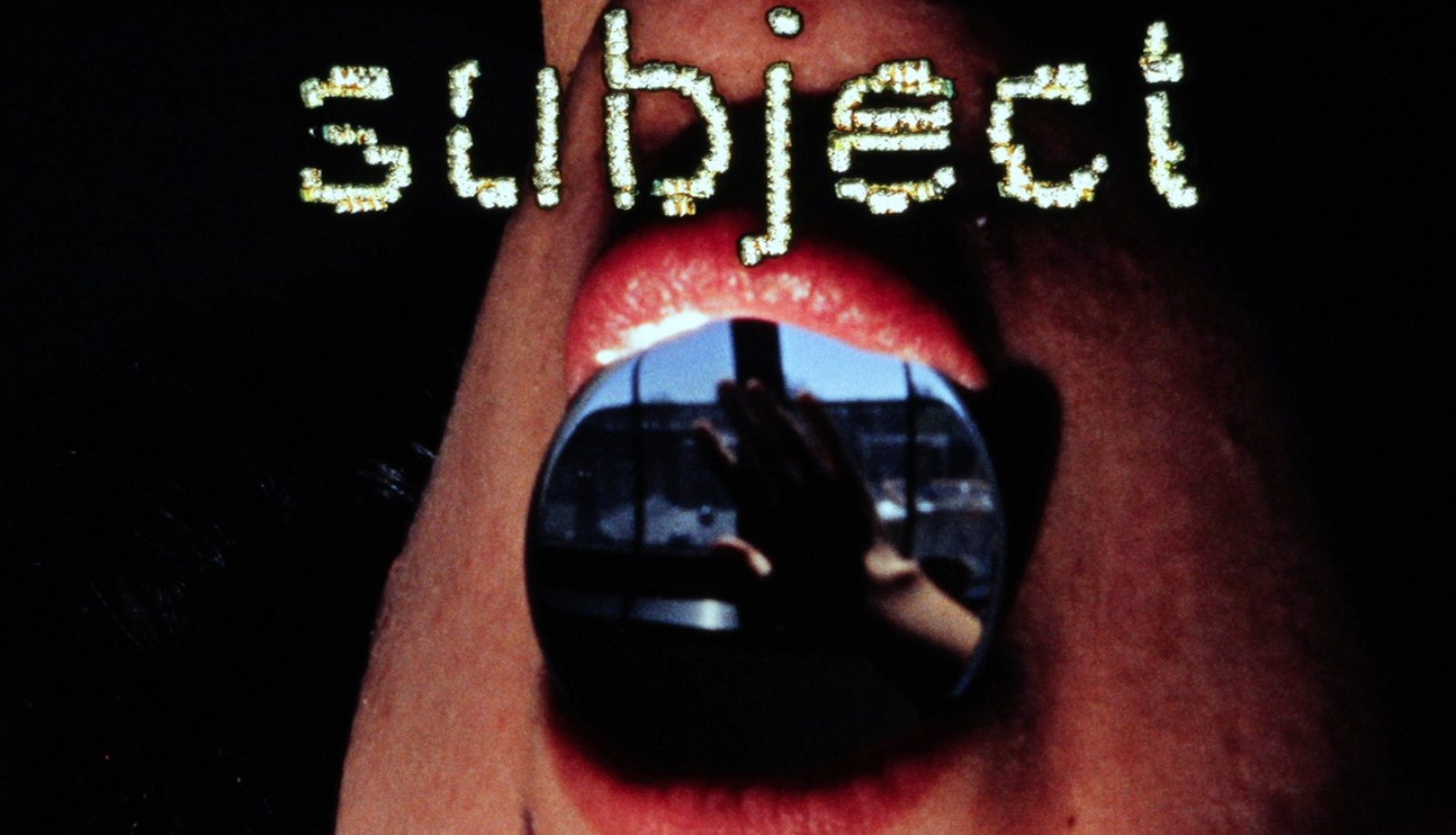 Afin de déjouer les filtres conditionnés ou non qui persisteraient dans notre procédure de sélection des œuvres à distribuer, ⓐⓡⓖⓞⓢ invite 3 curateurs externes par an. Ceux-ci sont sélectionnés en fonction de leur expertise et de leurs réseaux. Chacun d'eux peut proposer 10 (ou plus) nouveaux titres répondant aux critères suivants:
Le film ou la vidéo proposée est une œuvre achevée et réalisée par un artiste ou par un collectif d'artistes.
L'œuvre proposée offre une réflexion critique approfondie sur son support et / ou son sujet.
L'œuvre proposée est accessible dans des contextes culturels et géographiques différents.
L'œuvre proposée a été achevée au cours des 12 derniers mois ou elle apporte une contribution culturelle / artistique (historique).
L'artiste proposé souscrit à la politique de distribution, d'archivage et de conservation d'argos.
Lorsque l'œuvre proposée répond à tous les critères repris ci-dessus, 🅐🅡🅖🅞🅢 s'engage à la distribuer. Pour 2020, 𝕒𝕣𝕘𝕠𝕤 a nommé les curateurs externes de distribution suivants:
Amanda Cachia:
Amanda Cachia received her PhD in Art History, Theory & Criticism at the University of California San Diego in Spring 2017, and is an independent curator and critic from Sydney, Australia. Her research focuses on modern and contemporary art; curatorial studies; disability studies; performance and politics; activist art and museum access; and phenomenology. She has worked as a full-time and adjunct professor of art history at the University of California Los Angeles, California Institute of the Arts, California State University Long Beach, California State University San Marcos, Southwestern College and Moreno Valley College. In 2018, she was the recipient of the California College of the Arts 2018 VisCrit Alumni Award. Previously the Director/Curator of the Dunlop Art Gallery in Saskatchewan, Canada, Cachia has curated approximately 40 exhibitions, many of which contain social justice themes and content. Her critical writing has been published in the following five anthologies: Disability and Art History; Disability, Space, Architecture: A Reader; The Routledge Companion to Sound Studies; The Routledge Companion of Disability Arts, Culture, and Media; and Interdisciplinary Approaches to Disability: Looking Towards the Future Volume 2.
Rachael Rakes:
Rachael Rakes is a curator, critic, and teacher. She is currently the Editor at Large for Verso Books, and a Programmer at Large for the Film Society of Lincoln Center—where she co-curates the annual festival Art of the Real. Rakes was recently the Head Curator and Manager of the Curatorial Programme at De Appel in Amsterdam. From 2011-2017, Rakes was an Editor at the Brooklyn Rail. She has recently contributed criticism to Art-Agenda, Artforum, the Village Voice, and Ocula, among other publications and catalogues. She has independently organized exhibitions and programmes for Frame Contemporary (Helsinki), Tabakerlara (San Sebastian), SAIC (Chicago), A.I.R. (NYC), Centre Pompidou (Paris), Oolite Arts (Miami), The Knockdown Center (NYC), International Studio and Curatorial Program (NYC), Malmö Konsthall, and the Hessel Museum of Art (New York). Rakes has taught on social practice, aesthetics and documentary art at The New School and Harvard Summer School, and served as a Supervisor for the Sandberg Institute Critical Studies programme, Amsterdam.
Vincent van Velsen:
Vincent van Velsen is a writer, editor, and curator living and working in Amsterdam. He has a background in international business administration, architectural and art history. He regularly writes for individual artists, museums, galeries and different magazines; amongst which Mousse and Metropolis M – where he also holds the position of contributing editor. He curated exhibitions for Castrum Peregrini, Framer Framed, Nest and TENT (all in the Netherlands), amongst others. In collaboration with Alix de Massiac, he was awarded the second curatoiral price of the VBCN (Dutch Association of Corporate Collections, 2014). Van Velsen was a resident at the Van Eyck (2015-2016) and a guest resident at the Rijksakademie (2018-2019). Furthermore, Van Velsen frequently takes seat in committees, juries, and advisory boards; next to his membership of the Amsterdamse Stadscuratorium (Municipal Art Advisory Board to the Alder(wo)man), being a presiding advisor at the Mondriaan Fund, and a member of the board of De Appel. Van Velsen is part of the curatorial team of sonsbeek20→24 under the artistic direction of Bonaventure Soh Bejeng Ndikung.