26.04.20—26.07.20
Location: ARGOS
Tony Cokes: If UR Reading This It's 2 Late: Vol. 3
exhibition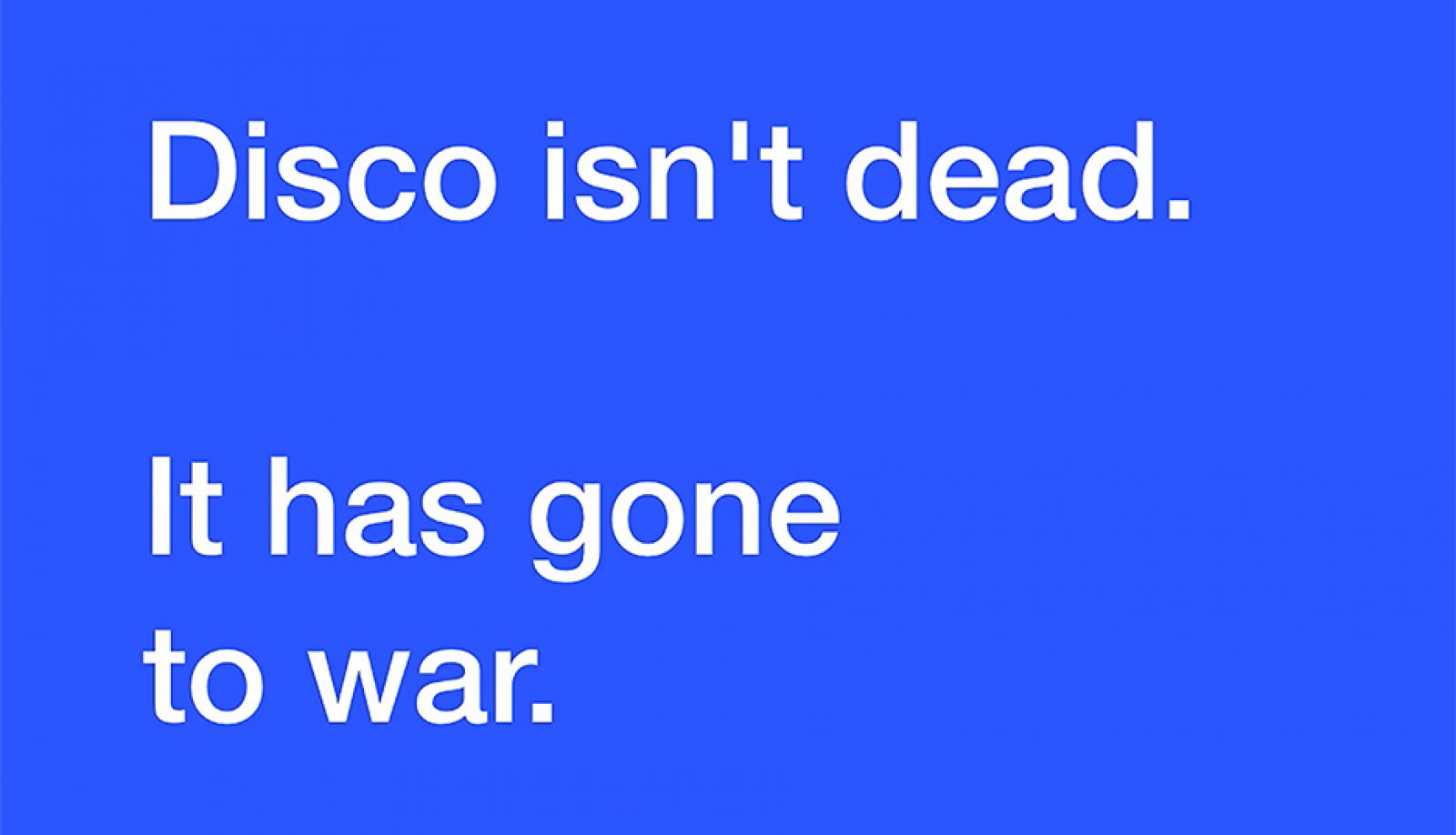 Spring 2020, ARGOS will host the first solo exhibition of US-based artist Tony Cokes in Belgium, co-produced with Goldsmiths Centre for Contemporary Art, London and Carpenter Center for Visual Arts, Harvard University. The exhibition provides an opportunity to see a broad range of powerful artworks made by Cokes since the 1980s, alongside a newly commissioned film. Cokes' video works are eviscerating critiques and affective art works, bringing together colour theory, sound, music, and texts quoting a polyphony of voices such as Louis Althusser, Malcolm X, David Bowie, Public Enemy and Donald Trump. Meeting political and social commentary with cultural theory and a critique of capitalism, Cokes' films viscerally confront the social condition, as well as the specific prejudices and threats suffered by black subjects.
In this third part of a trilogy of exhibitions, ARGOS explores Tony Cokes' ingenious subversion of practices and discourses related to pop and electronic music. In focusing on works that connect popular culture, capital, and race, the exhibition highlights how Cokes, through the notion of mixing, merges theory with music to expose a seductive reflection on commodification.
Co-organised by Goldsmiths Centre for Contemporary Art (28 September 2019–12 January 2020) and Carpenter Center for the Visual Arts at Harvard University (30 January 30 – 12 April 2020).
About Tony Cokes:
Tony Cokes lives and works in Providence, Rhode Island, where he serves as Professor in the Department of Modern Culture and Media at Brown University. Recent exhibitions include the 10th Berlin Biennale, Berlin; Hessel Museum, Annandale-on-Hudson; Whitechapel Gallery, London; ZKM, Karlsruhe; REDCAT, Los Angeles; SFMOMA, San Francisco; the Whitney Museum of American Art, New York; Pera Museum, Istanbul; and the Louvre, Paris. His work is included in the collections of the Museum of Modern Art, New York; Centre George Pompidou, Paris; Kunsthallen, Copenhagen; Wexner Center for the Visual Arts, Columbus; and Queensland Art Gallery, Brisbane, among many others.